FtsMind - Short description
Content
Overview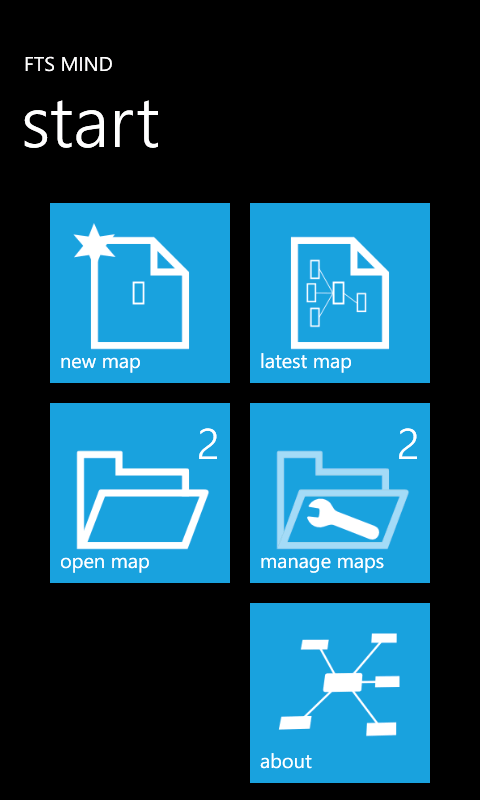 new map
Opens a new mind map.
You will be asked to overwrite the active map if it is unsaved. more...
latest map
Opens the last mind map you were working on. more...
open map
Shows the dialog box to open one of the saved maps.
manage maps
Opens a page with the following functions:
Rename map
Delete map
Convert a map to Mindjet format
Upload map to Dropbox
Download map from Dropbox
Upload map to SkyDrive
Download map from SkyDrive
Send map via e-mail
Import map from text (e.g. e-mail)
Pin map to start
about
Opens the about page.
You will see the current version of the program and a link to the help page (this one). There is also a text field for sending suggestions to the author.