FtsMind - Manage maps
Content
Overview
Manage maps
At this page maps can be renamed or removed.
Mindjet users can convert a map to Mindjet format.
Maps can be sent as e-mail or be uploaded to your Dropbox or SkyDrive account.
Furthermore maps can be pinned to the start screen.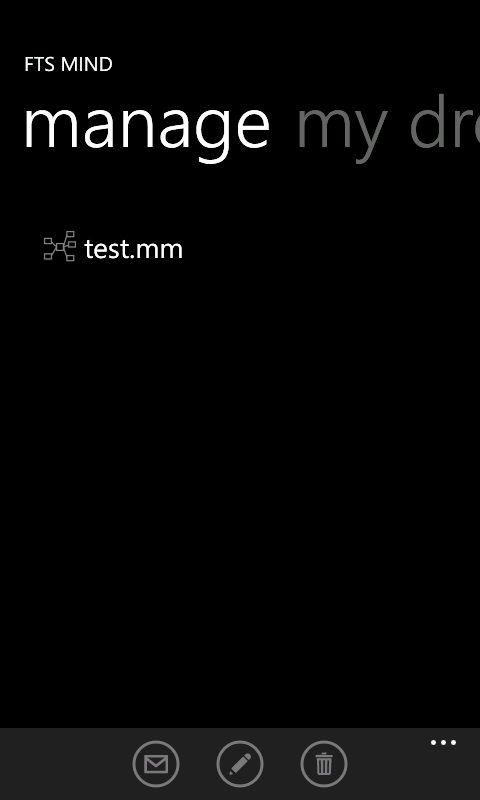 My Dropbox
You have to login before the Dropbox connection can be used.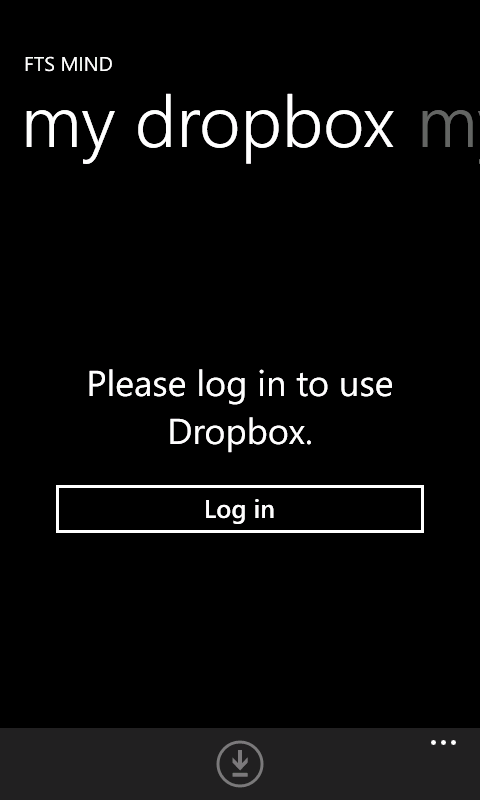 Being logged in, you can download maps from the Dropbox.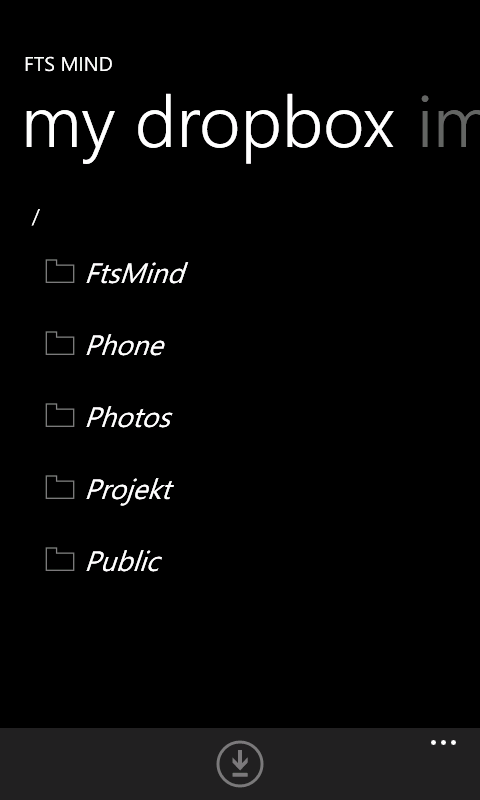 My SkyDrive
You can also use SkyDrive to upload your files.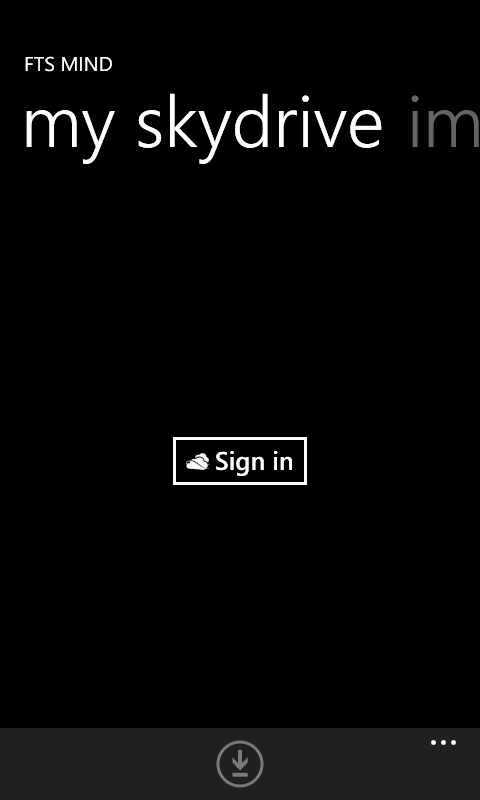 Import text
Here you can import a map from plain text (e.g. e-mail).
Actions
Import a map from text
This feature is useful if you have received a map as text in an e-mail.
Select the text of the e-mail.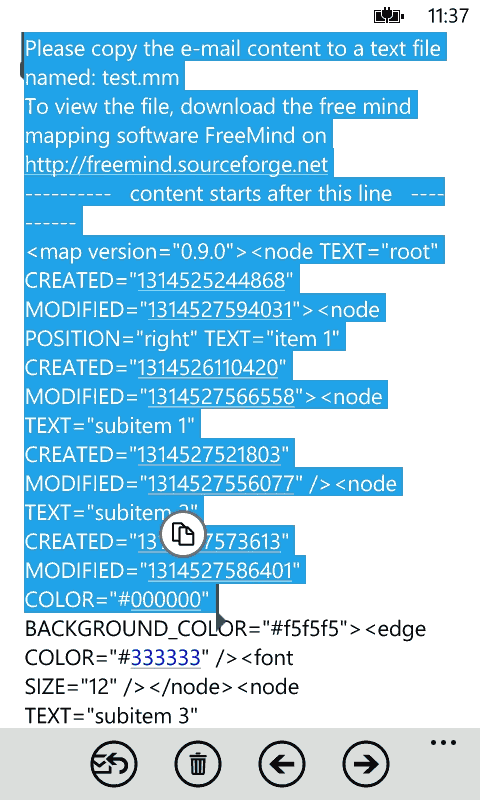 Move the selection mark to the end of the text.
It is possible to select more than the text describing the map.
After that, store the selected text in the clipboard.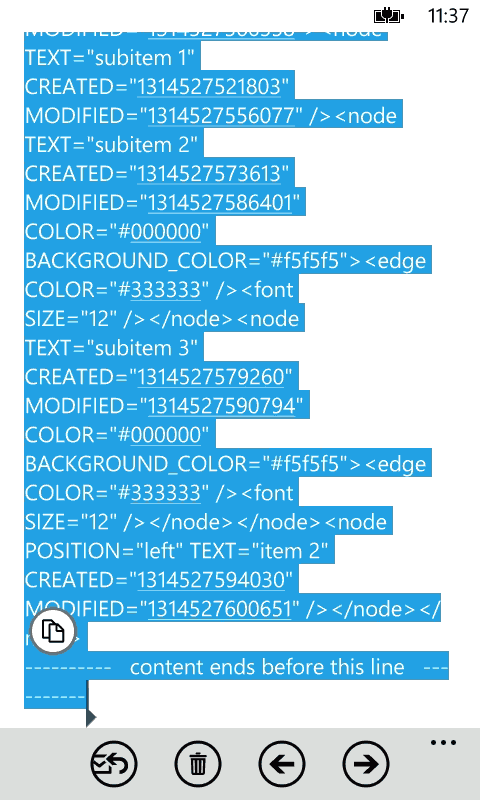 Now start FtsMind. Open "manage maps" and go to the "import text" page.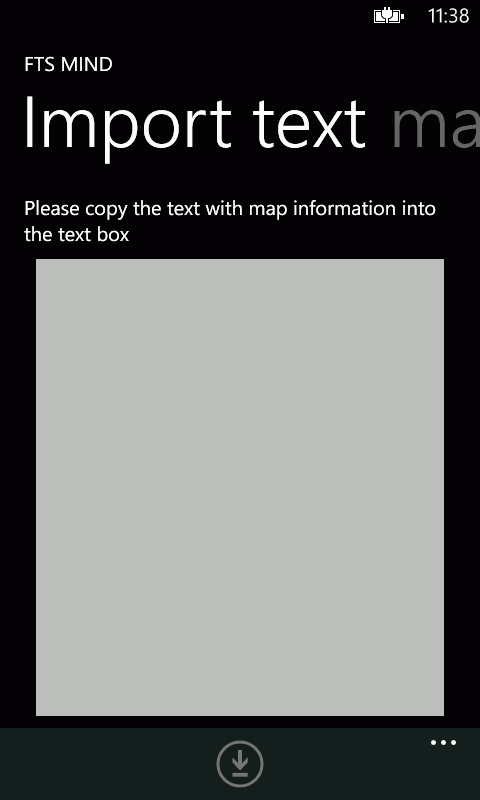 Tap into the textbox - the insert symbol will be shown. Tap on this symbol and the text will be copied into the textbox.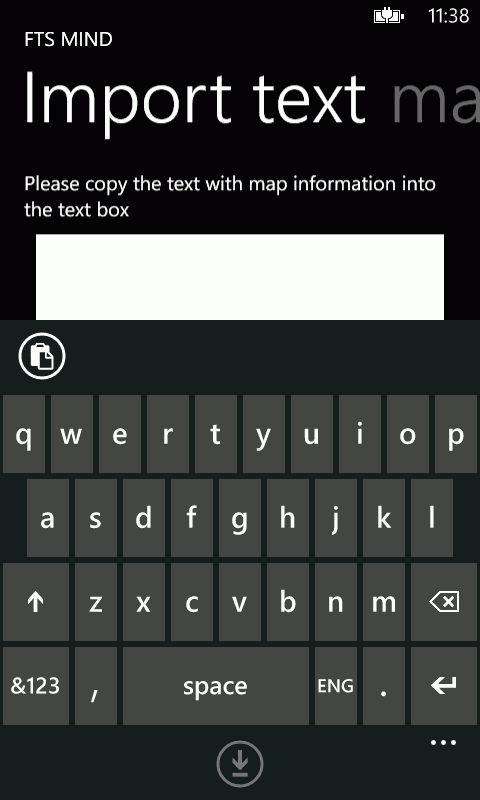 To extract the map from the text, tap on the "import" button at the bottom of the screen.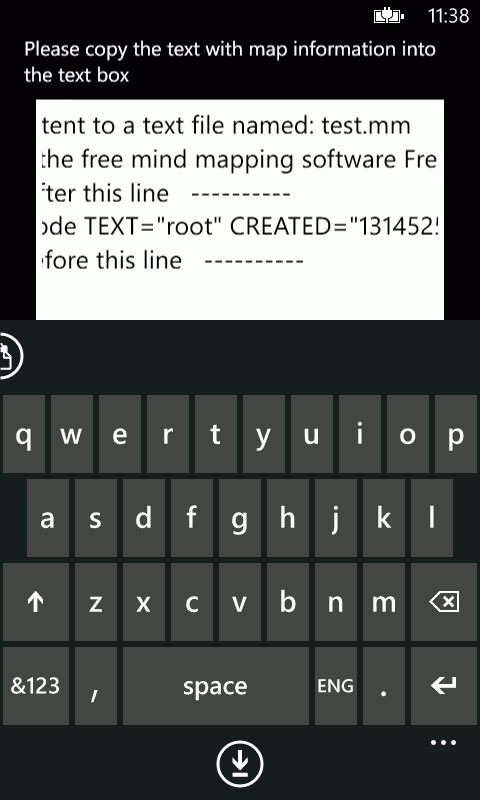 Finally, a message with the new name of the imported map appears.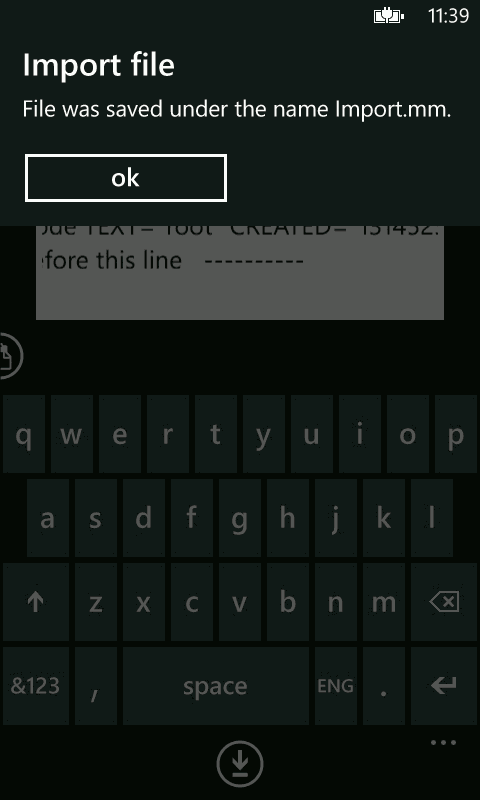 The map is ready to use.